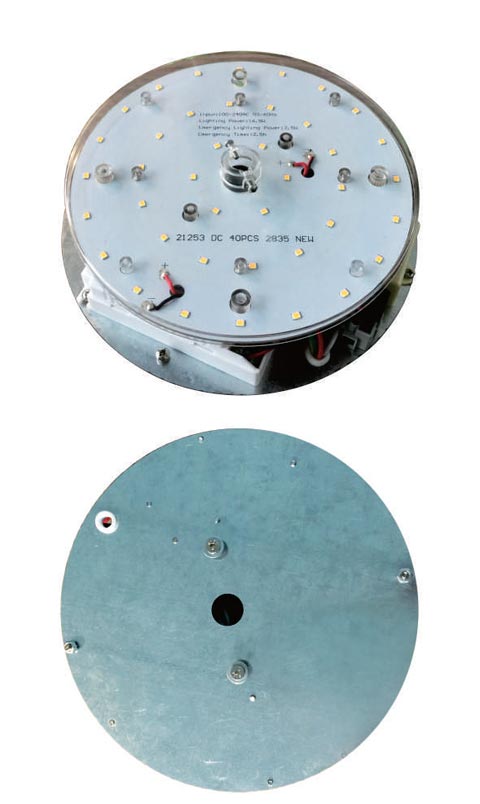 Description:
tLight Emergency LED Retrofits (ELR) are desinged to provide the lighting industries with a revolutionary solutation to upgrade to the latest Emergency LED technoligy. With our patented designs, most of the existing ceiling fixtures, pendants are easily to adapt our Emergency LED Retrofits without wiring and screwing. Those fixtures can be truned to be Emergency LED fixtures just as easy as changing a light bulb. Our ELRs are deisgned for 2-5 hours usage at the emergency mode. With our unique designs, most of the ceiling fixtures, pendants do not need to have wiring and screwing for the electronical parts such as power supply, sockets, even the LED modules, it is a big step of saving for the production cost and time. We call this is a revolution as with our ELTs, the lighting factories are not longer needed to assemble the lighting fixtures to be lighting fixtures, in fact, they only need to pack all the lighting parts in a box and ship to the customers, and those parts are installed with a ELT, then it becomes a complete lighting fixture. This is not just saving the production time and cost, but also allow the distributors the flexibility to stock less quantity of products. Furthermore, it is also allowed the end users the flexibility to select the suitable fixtures to be the emergency fixtures. Can you image there are other ways better and cheaper than using our ELTs?

Description:
Multiple mounting system provided, with unique patented designs, allow users to plug & play. As easy as installation of a light bulb. "True Color" 93 CRI one of the light source closest to the natural sunlight. Multiple
wattages available from 12W to 28W. Emergency Output at 3W-5W, with optional 2-5 hours LM80 8000 hours LED chips. Suitable for Industrial and Residential Fixtures. Suitable for Ceiling Fixtures, Pendants. 5 Years warranty for fixtures and 1 year warranty battery.

Input Voltage:
100V to 240V, AC 50/60 Hz
Patent No.: 201621098755.0